Welcome to Ask Doctor Zac, a weekly column from news.com.au. This week, Dr Zac Turner reveals what happens to the brain during sleep.
QUESTION: Hi Dr Zac, What on earth is REM? Isn't that a band from the 80s?! I was on a date with a girl, and all she could talk about was sleep! She was obsessed with having the perfect sleep, and asked me all these questions like my average REM time. Now I keep getting targeted ads on Instagram for sleep apps and podcasts. I listened to one and heard there are actually multiple types of REM. I mean, is it really that important? – David, 36, Perth
ANSWER: Did you know that sleep doctors exist? I always remind my patients that sleeping is just as important as living. If you don't sleep properly, you can't live properly.
A good night of counting sheep can help with stress, illness and overall energy. If you become sleep-deprived, you put yourself at risk for many chronic conditions, including obesity and heart disease.
Although it feels like your body completely shuts off when you sleep, there are nocturnal parts of your brain that come alive.
But before we dive into your brain at night, how do we actually fall asleep?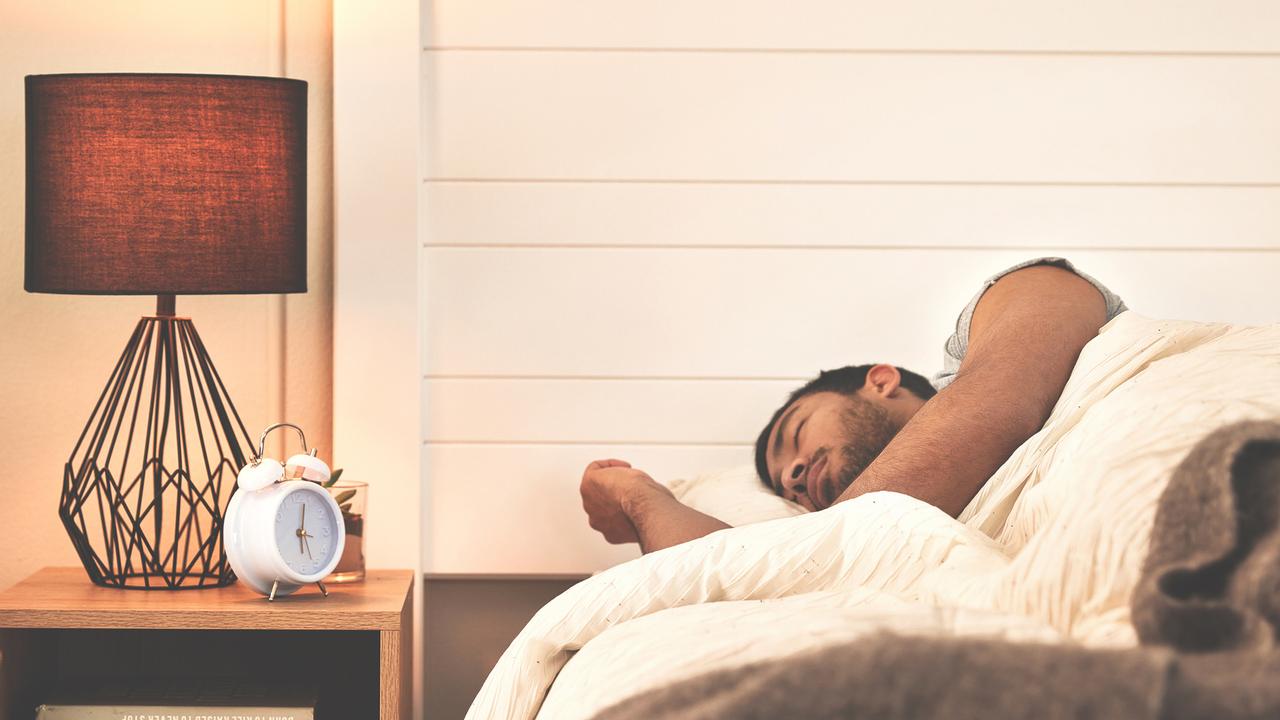 A good night of counting sheep can help with stress, illness and overall energy. Picture: iStock
Falling asleep
Neurotransmitters communicate through our nerves in the brain. They control whether we're awake or asleep depending on which neurons they're acting on.
Neurons in the brain stem (where the brain and spinal cord meet) produce neurotransmitters called serotonin and norepinephrine. These chemicals keep our brain active when we're awake.
Neurons located at the base of the brain are responsible for making us fall asleep. They turn off the signals that keep us awake. Think of them as almost like a lollipop lady.
REM
When you are asleep, your brain goes through a natural cycle made up of stages, and REM is one of these stages.
Stage 1 (light sleep)
This stage of light sleeping lasts for five to 10 minutes. Everything starts to slow down, including your eye movement and muscle activity.
Sometimes, you may feel like you're starting to fall and then experience a sudden muscle contraction. This is called hypnic myoclonic or hypnic jerk.
Hypnic jerks are common and not anything to be concerned about as this occurrence is unlikely to cause any complications or side effects.
Stage 2 (light sleep)
This period of light sleep features periods of muscle tone (muscles partially contracting) mixed with periods of muscle relaxation.
Your eye movement stops, brain waves become slower, heart rate slows and body temperature decreases. Your body enters deep sleep.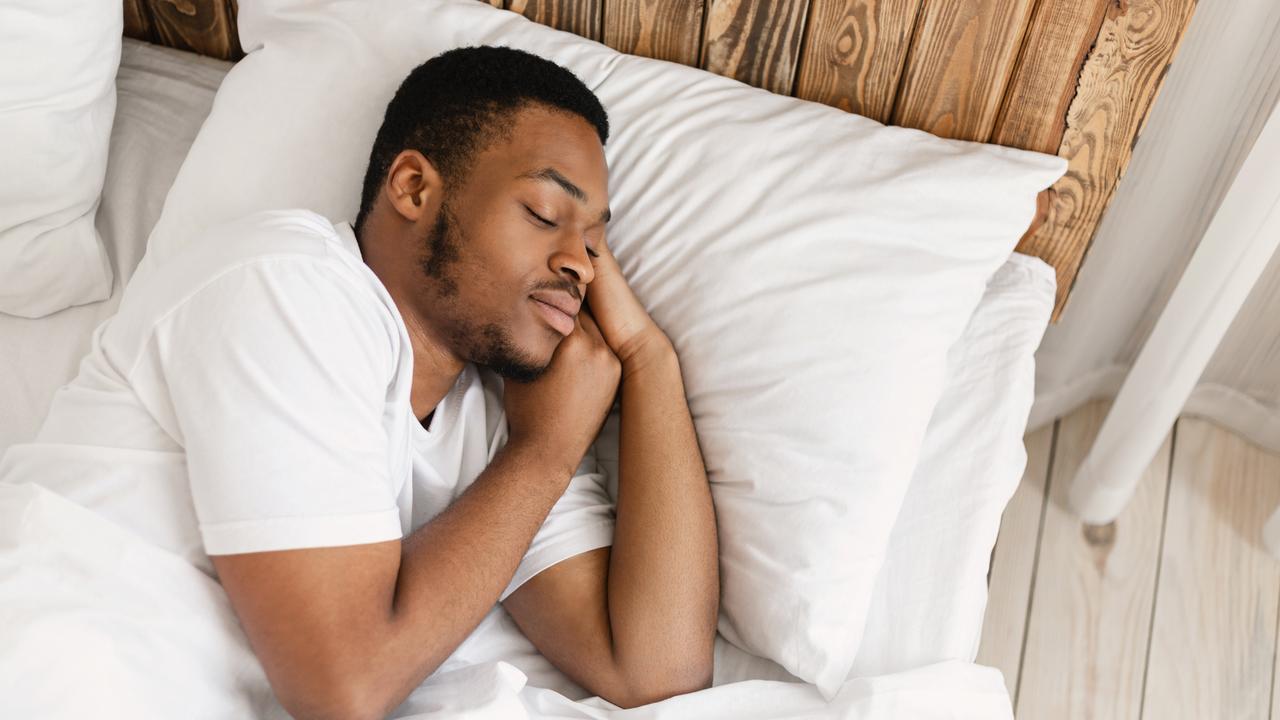 Most adults get approximately 90-120 minutes of REM sleep each night. Picture: iStock
Stage 3 (deep sleep)
During this stage, your brain produces delta waves, or very slow brain waves. It's hard for someone to wake you up during this stage.
You have no eye movement or muscle activity. If you're woken up, you may feel groggy and disoriented for a few minutes.
Stage 4 (REM sleep)
REM sleep happens about an hour to an hour and a half after falling asleep. REM sleep is when you tend to have vivid dreams.
When you enter REM sleep, brain activity increases again, meaning sleep is not as deep. The activity levels are like when you're awake. That's why REM sleep is the stage where you'll have intense dreams.
At the same time, major muscles that you normally control (such as arms and legs) can't move. In effect, they become temporarily paralysed.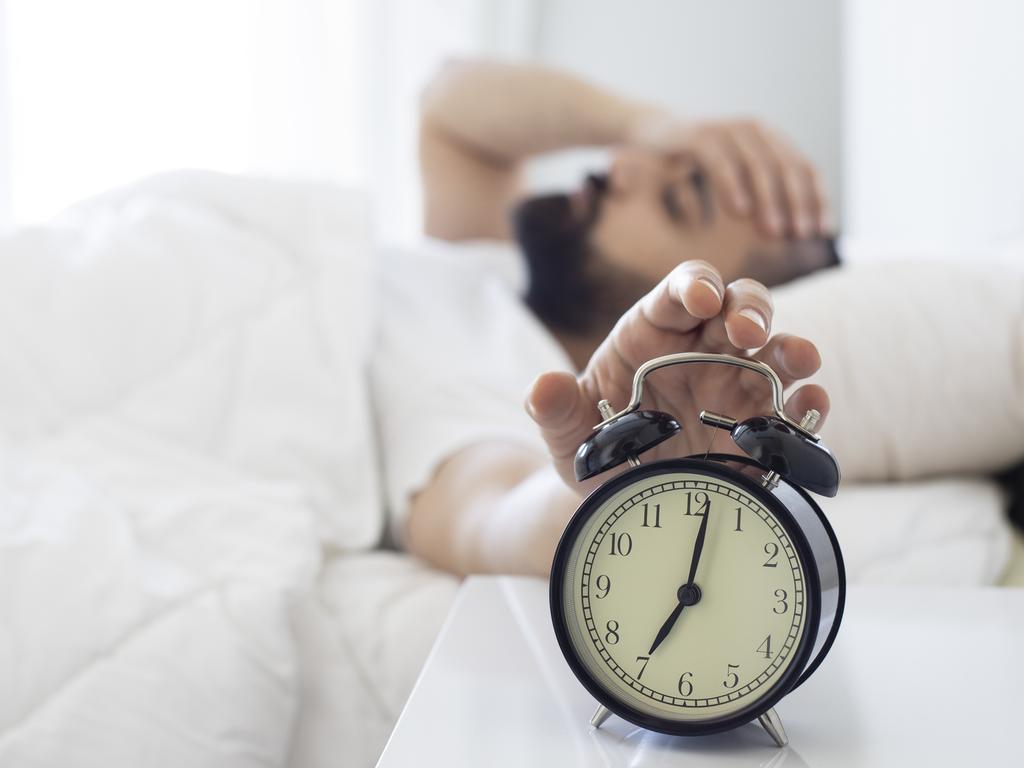 If you're woken up during deep sleep, you may feel groggy and disoriented for a few minutes. Picture: iStock
On average, adults spend about 20-25 per cent of their total sleep time in REM sleep. For most adults, this amounts to approximately 90-120 minutes of REM sleep each night. However, the distribution of sleep stages can vary throughout the night, with REM sleep becoming longer and more predominant in the latter half of the sleep period.